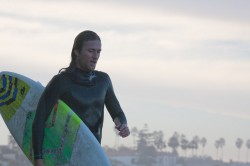 Who travels to exotic cultures, is known for laid back attitudes and has hearts that love to give back? Surfers! In "Surf Life" we follow wavehunter Hagan Kelley as he connects with surfers around the world – not just to catch waves, but a glimpse at the passion that drives their lives.
Episode 1 – San Juan, Puerto Rico
In San Juan, Puerto Rico, Hagan meets up with local surf legend Otto Flores to discover the distinct waves and surf culture of "The Hawaii of the Caribbean."
Episode 2 – British Virgin Islands
Hagan teams up with star surfers Kahana Kalama, Liza Caban and Shayne McIntyre on a catamaran cruise to find the secret surf spots and outdoor adventures of the British Virgin Islands.
Episode 3 – Aguadilla, Puerto Rico
Hagan travels to Aguadilla, Puerto Rico, meets up with surf explorer Shayne McIntyre to explore the waves of the west coast of Puerto Rico and discovers how his family lives the true surf lifestyle.
Episode 4 – Tobago
Hagan chases a swell to Tobago where he meets up with local surf legend Jason Apparicio and discovers Jason's surfing academy for kids and an authentic Caribbean island culture.
Episode 5 – California Road Trip
Hagan teams up with star surfers Schuyler McFerran and Dave Allee to take a classic surf trip up the California coast to surf under the Golden Gate Bridge.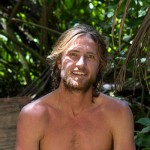 Hagan Kelley
Hagan Kelley was born in Kahana, Maui, and started surfing on North Shore, Oahu, in '87. He surfed professionally on the Association of Surfing Professionals (ASP) Pro World Tour between '98 and '01 before entering a career in journalism. He worked as editor for SURFING Magazine from '03-'06, and in '08 he co-founded a surfboard and apparel company called SUPERbrand. He currently works to build the brand, but he still makes time to get out on the waves alone or with a close friend and says, "It's the spirit of adventure that makes surfing such a rewarding sport."
---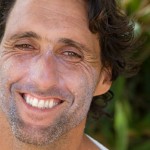 Otto Flores
Featured in episode 1 of "Surf Life," Otto Flores is a world class surfer in Puerto Rico. Twitter | Facebook | Tumblr
---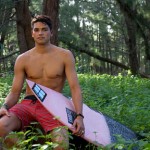 Kahana Kalama
Born and raised on the east side of Oahu, Kahana Kalama is a surfer who lives in San Diego and owns the surf shop Aloha Sunday. He's featured in episode 2 of "Surf Life." Twitter | Facebook | Vimeo
---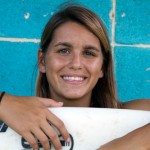 Liza Caban
Liza Caban is a surfer in Puerto Rico featured in episode 2 of "Surf Life." Named the 2010 "Athlete of the Year in Surfing" by Sports and Recreation Organization in Puerto Rico, Caban surfs for Billabong. Twitter | Facebook | Vimeo
---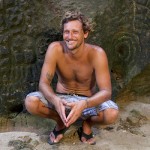 Shayne McIntyre
Shayne McIntyre is featured in episodes 2 and 3 of "Surf Life." A California surfer/producer currently living in Puerto Rico, his television show "On Surfari," airs on FuelTV and NatGeoAdventure. Twitter | Facebook
---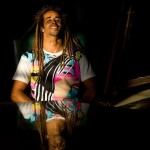 Jason Apparicio
Born in the UK and growing up in Trinidad, Jason moved to Florida at age 14 and began surfing competitively. He became a pro surfer at age 18 and over the years was sponsored by Quiksilver, Katin, Off Shore, No Fear, Counter Culture, Town and Country, Headworx, Reef and Insight, whom he remains with at age 36. He's now developing a Ja movement consisting of a surfing academy and clothing line to develop the surfing future of the Caribbean. Jason's featured in episode 4 of "Surf Life." Facebook
---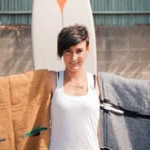 Schuyler McFerran
World Champion surfer, world traveler, artist and humanitarian are just a few of the titles Schuyler McFerran goes by. She recently graduated from Concordia University Irvine with a degree in Studio Art, started a company making surfboard bags (www.schuylercreative.com), and is back in school getting her paralegal certification. Featured in episode 5 of "Surf Life," Schuyler has another passion outside of surfing: art and helping others. Twitter | Facebook
---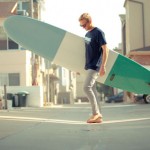 Dave Allee
Featured in episode 5, Dave Allee is the 24-year-old owner of Almond Surfboards in Newport Beach. Tumblr
---
Music Featured on "Surf Life"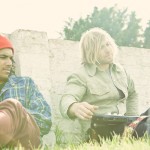 CarterRollins
Members of the surf-rock duo CarterRollins, Justin Carter and Johnny Rollins, use the power of vocal harmonies to deliver a full band sound. It's this formula that makes it easy to see why their sound is turning so many heads. CarterRollins' song "Peace Bomb" is the theme song for Halogen TV's "The Surf Life." CarterRollins celebrated the start of 2012 and the release of their self-titled EP with a heavy touring schedule throughout Australia and North America. Playing shows at the historic Red Dog (Canada), the prestigious Hotel Café (Hollywood), and even along side "Mr Pipeline" Jerry Lopez himself, the duo enjoyed spreading their infectious flavor of surf rock and soul. www.carterrollins.com
---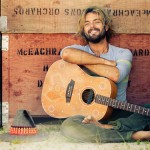 Xavier Rudd
A multi-instrumentalist, world class surfer, animal rights activist and nature conservationist, Xavier Rudd's widespread appeal transcends genres and categories, creating an atmosphere that Aquarian Weekly describes as "easy, feel-good listening that musically keeps you interested for its entirety." With an array of guitars, yidakis (didgeridoos), stomp box and percussion, Rudd re-introduced a lot of Australians to the sounds and stories of the land's original owners, while introducing the rest of the world to an entirely new sound altogether. And, over the course of a decade, he has taken this sound to every corner of the globe; producing seven studio albums, two live albums, multiple ARIA nominations and a global fan-base of likeminded souls. www.xavierrudd.com
---
Photography Featured on "Surf Life"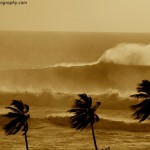 Rachel Tanner Photography
Rachel Tanner has been published by ESPN, Surfer, Surfing, Stand-Up Journal, Surfers' Journal, Surfline and more. Eastern Surf magazine recognized her as among the top five female shooters on the East Coast. She has a degree in communications and wrote a weekly surf column for Florida Today newspaper. See her work at www.racheltannerphotography.com.
---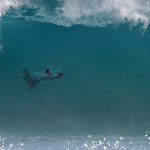 Steve Fitzpatrick Photography
Steve Fitzpatrick was born and raised on the Jersey Shore before going to college in Boston, traveling through parts of Europe, and relocating to Puerto Rico 1992 where he spent two decades documenting the island's surf culture. He now lives in Boynton Beach, Florida and continues to travel the Caribbean and Latin America for work and play while servicing the South Florida photography market. Visit him at www.stevefitzpatrick.com.