Working with family is not always easy, and for these two brothers it's no different. Mike and Scott Ciprari are young entrepreneurs who started in grandma's basement and are following their dream of being the number one custom drum company in the world while butting heads all the way there.
Episode 1 | Four Year Strong
Scott and Mike juggle multiple client demands as Jake Massucco from the band Four Year Strong calls for a Boston Celtic themed custom drum kit to be made by the time the group enters the studio the following week. The brothers donate a drum kit to local music students at the Boys & Girls Club. The team celebrates their 10th anniversary as a company – going from their grandmother's basement to creating custom drum kits for some of the biggest names in the business in their hometown of Dudley, Mass.
---
Episode 2 | Dropkick Murphys
Confusion arises over a custom drum kit for Matt Kelly, the drummer for Dropkick Murphys, a Massachusetts band who made it big, for their annual St. Patrick's Day concert in Boston. The brothers donate a custom drum kit to youth at a Massachusetts YMCA, but tempers flare back at the shop when Mike sees Scott working on a personal project.
---
Episode 3 | Hanson
There's no time or room for error when Zac Hanson, one-third of the biggest pop bands of the 90s, Hanson, requests a custom drum kit within a week. At the same time, Mike agrees to create a custom kit for the Boys & Girls Club of Dorchester, creating drama within the team. The brothers take out their frustration at a local paintball course, which they visit for inspiration on the Hanson kit.
---
Episode 4 | Every Time I Die
Drummer Ryan Leger, from one of the staff's favorite groups, Every Time I Die, requests an alligator-themed custom drum kit within days. Mike visits an alligator farm in Florida for inspiration. The company donates a custom kit to a student at a local high school who's facing recovery.
---
Episode 5 | Eric Church
The guys visit an equestrian center for inspiration as pressure mounts to create a custom drum kit for Craig Wright, country artist Eric Church's drummer, within a week. Also on the schedule is creating a custom kit for the Franciscan Hospital for Children, which has one of the oldest music therapy programs in Boston.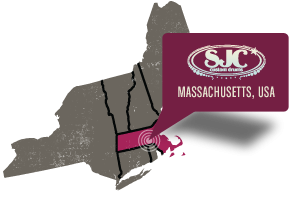 SJC Drums
SJC Drums has produced custom drum sets for famous celebrities such as Miley Cyrus, The Jonas Brothers, P. Diddy, Snoop Dogg, The Ramones and others. Started in 2000 by two brothers in their grandmother's basement in Dudley, Mass., the SJC crew offers unlimited options for custom drum kits and services more than 1,700 artists. SJCDrums.com
---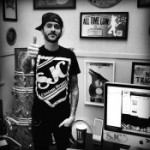 Mike Ciprari
Mike Ciprari is co-owner of SJC Drums. He covers A&R, product design, graphic media and marketing for the company. @chipferarri | Facebook
---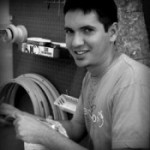 Scott Ciprari
Scott Ciprari is co-owner of SJC Drums. He works on paint and custom wood hoops for SJC Drums. Facebook
---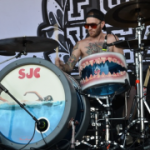 Four Year Strong
Jake Massucco, drummer for Four Year Strong, is featured in Episode 1 of "Drum Heads." The band is from Worcester, Mass., and formed in 2001. fouryearstrongmusic.com
---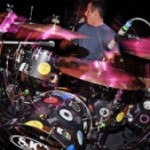 Dropkick Murphys
Matt Kelly, drummer for Dropkick Murphys, is featured in Episode 2 of "Drum Heads." Dropkick Murphys formed in Quincy, Mass., in 1996, and is known for yearly St. Patrick's Day week shows, held in and around Boston. www.dropkickmurphys.com
---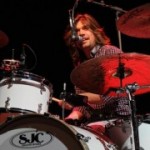 Hanson
Zac Hanson, drummer for Hanson, is featured in Episode 3 of "Drum Heads." Hanson is an American pop group from Tulsa, Okla., consisting of brothers Isaac, Taylor and Zac Hanson. They are best known for the 1997 hit song "MMMBop." Hanson.net
---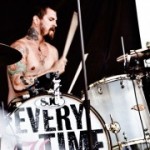 Every Time I Die
Ryan Leger, drummer for Every Time I Die, is featured in Episode 4 of "Drum Heads." The band started in the late 90s hardcore scene, and over the past decade has continued to evolve and push the boundaries of heavy music, a process that's culminating with their sixth full-length Ex Lives. everytimeidie.net
---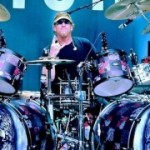 Eric Church
Craig Wright, drummer for the Eric Church band, is featured in Episode 5 of "Drum Heads." Eric Church is a country recording artist and songwriter who signed with Capitol Records in 2006 and released his debut Sinners Like Me, followed by Carolina and Chief. ericchurch.com
---

Production Team
DG Film Company is the production team producing and directing Drum Heads. From the cameras to the edit bay, DG is immersed in capturing the entertaining and unexpected events that unfold at SJC Custom Drums. www.dgfilmco.com